Emsculpt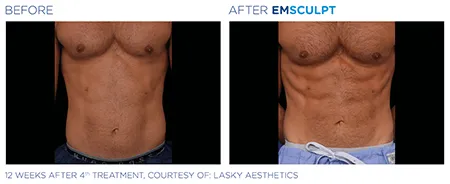 We love Emsculpt! Emsculpt treatments are used on the abdomen and buttocks to build muscle and strengthen your body. It is an innovate technology that uses high intensity electromagnetic field to induce powerful muscle contractions not achievable through voluntary contractions. One 30 minute session triggers approximately 20,000 supramaximal muscular contractions. Anyone can benefit from this procedure. It is non-invasive and requires no recovery or downtime. Positive results are usually reported 2 to 4 weeks after the last session and will continue to improve for several weeks.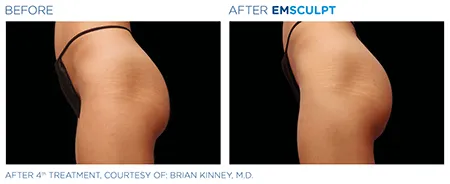 Tempsure Firm and Flexsure
Tempsure Firm is a cellulite treatment. These treatments deliver radiofrequency energy to the body to gently heat you skin for a defined, therapeutic time, to trigger a natural response for your skin to create new collagen. This improves the appearance of the skin on the body and of cellulite. The treatment is quick, painless non-invasive and has no downtime.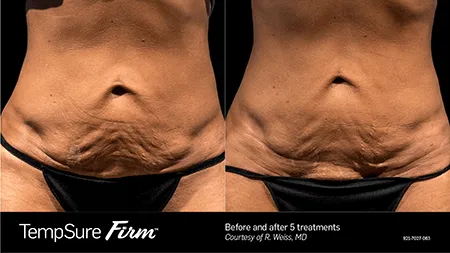 Flexsure is a body boost and contouring treatment that helps you achieve a more youthful appearance. With Flex-heating deep tissue technology, FlexSure effectively targets hard-totreat places, including underarms, inner and outer thighs, the abdomen and buttocks. It delivers a deep-tissue radiofrequency (RF) energy treatment in an efficient, handsfree 15-minute session.
Vitalia
Vitalia is a gentle procedure for women's wellness, delivering gentle radiofrequency energy to the target tissues. It is a noninvasive procedure that does not require anethesia and has no downtime.
Qwo
Qwo is a nonsurgical injectable treatment used to reduce moderate to severe cellulite on the buttock and upper thighs. Visable results may be achieved in 10 weeks, with a series of three 10-minute injections spaced 21 days apart. The injected medication is an enzyme that break down the fibrous bands that cause the cellulite dimple in the skin.